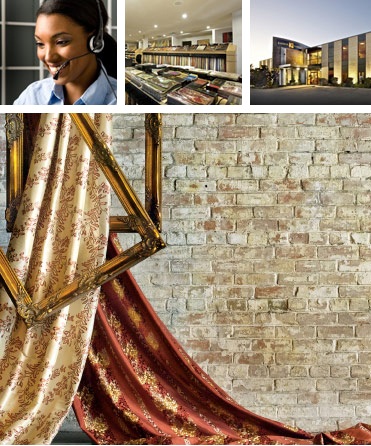 Contact Us

Home Office & Warehouse
3191 Commonwealth Drive
Dallas, TX 75247
Click Here for a map and directions.
Mailing Address
P.O. Box 565507
Dallas, TX 75356
(214) 631-8040
Toll-free phone: (800) 527-4630
Toll-free fax: (800) 372-1718
Custom Made fax: (800) 631-8651
Kasmir Fabrics Online Support: (800) 527-4630 x3005
Kasmir Custom Workroom
For shipment of COM fabric only
3191 Commonwealth, Dock 20
Dallas, TX 75247
Information: This email address is being protected from spambots. You need JavaScript enabled to view it.
Web Administrator: This email address is being protected from spambots. You need JavaScript enabled to view it.
Custom Made: This email address is being protected from spambots. You need JavaScript enabled to view it.
Customer Service: This email address is being protected from spambots. You need JavaScript enabled to view it.
Sales: This email address is being protected from spambots. You need JavaScript enabled to view it.

Employment opportunities
Sales Territories may be available in your area. Learn more about the job requirements by clicking here: Learn more.
Inside Sales & Showroom Representative. Learn more.
Careers at Kasmir: This email address is being protected from spambots. You need JavaScript enabled to view it.
We are interviewing for office & administrative positions. Please forward your resume: jobs@kasmirfabrics.com
Wholesale to the trade only.